The Smart Tourism System exclusively endorsed by the Kingdom of Cambodia.
An App & Wristabands that hold a balance, tickets, ID documents — even Covid vaccination certificates — giving you instant access and deals across the Kingdom of Wonder!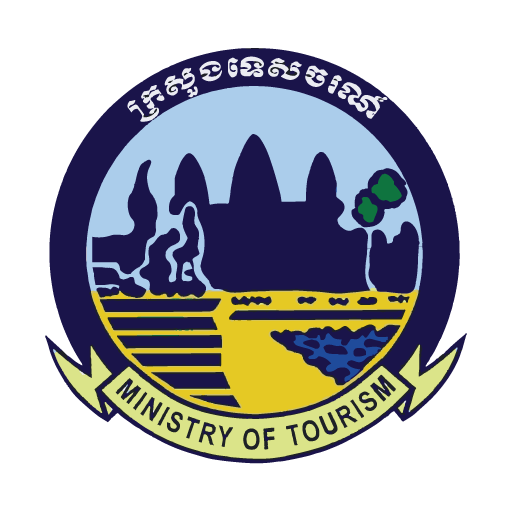 In Partnership with the Ministry of Tourism of Cambodia
Wonderpass is for You
Tourists
Have the smoothest and most convenient travel experience. Complete your profile before your trip, and you'll be ready for swift access & cashless transactions from the moment you land.
Locals
Wonderpass also works great in the city you live in. Convenience is the reason. Show your vaccination status, ID, pay, gain rewards and access venues right from your app or wristband.
Businesses
Shops, restaurants, hotels, museums—you are what make Wonderpass attractive to users! Join to start accepting contactless payments and welcome international and local customers looking for convenience. A lot to gain and nothing to lose!
How it works:
Browse Tickets, Vouchers & Packages
Choose
Pay
Ticket or voucher is now in the App & Wristband
The smart way to discover Cambodia Cashless. Wearable. Safe.
The Wonderpass smartphone app can be linked to a wristband equipped with radio-frequency identification technology, or RFID. You can manage multiple users with wristbands with just one app — perfect for families or tour groups. Wristbands are not necessary to benefit from Wonderpass, but they definitely bring a whole new level of convenience.
Scan your wristband or in-app QR code at our merchant partners to prove you are vaccinated, and make cashless payments.
Wonderpass scanners allow our merchant partners to capitalize on cashless payments, pre-bookings and support from our team.
A full experience with Wonderpass
Play.
Some of the best travel memories are from exciting experiences of adventure, adrenaline and fun. From water parks to quad bike jungle tours.
Discover.
Museums, historical sites, art galleries, music and dance performances—satisfy your cultural curiosity and learn about the places you visit.
Go.
No more flagging down a taxi or tuk-tuk. Wonderpass packages can include transportation to local attractions. No waiting. No haggling.
Shop.
Take the memories home and share them with friends and family. We have partnered with boutiques and shops to bring you the best discounts and promotions.
Eat.
From traditional eateries to top bars & restaurants, make the best of your trip and explore the local cuisine with our vouchers and promotions.
Stay.
After a long day of fun, culture, shopping, and hearty meals, head back for a night of rest. Tomorrow, you'll do it all over again! Our select Partners have the best bundle deals for you.
Merchant Partners
Some of the great attractions, venues, restaurants, shops and hotels where you can take advantage of your Wonderpass wristband:
Accept Wonderpass in your Business